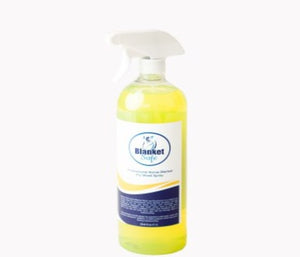 This fly sheet fly spray is an awesome fly repellent is made from essential oils, safe to spray around food and water sources, and lasts longer when sprayed ONTO the FLYSHEET! Spray is 32 ounces.  
Keep flies away without worrying about chemicals, pets getting in the mist, or that mist getting into food and water sources! Spray onto fabric and have it last all day!
Looking to save money and looking for the set? Check out here!