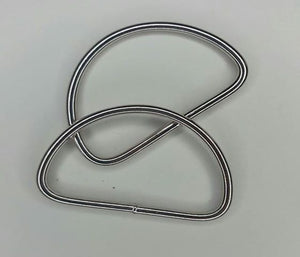 Available in Packs of 4, Light Weight sizing.
These D Rings are perfect for miscellaneous repair projects. We typically do not recommend D-Rings for Replacing snap surcingles, since the welded part can be a weak spot when pressure is put onto the ring, however we see that many blanket repairs use these.
**Please expect delays in shipping. Due to high demand and multiple selling channels, inventory fluctuates. Restocks usually within 3-5 days.